We found intercepted radio messages of Russian pilots during a massive missile strike on the territory of Ukraine on June 25, 2022.
There is a 4 minutes video on Facebook that shows audio records, Russian transcriptions of the talks and schematic animation of the terroristic operation.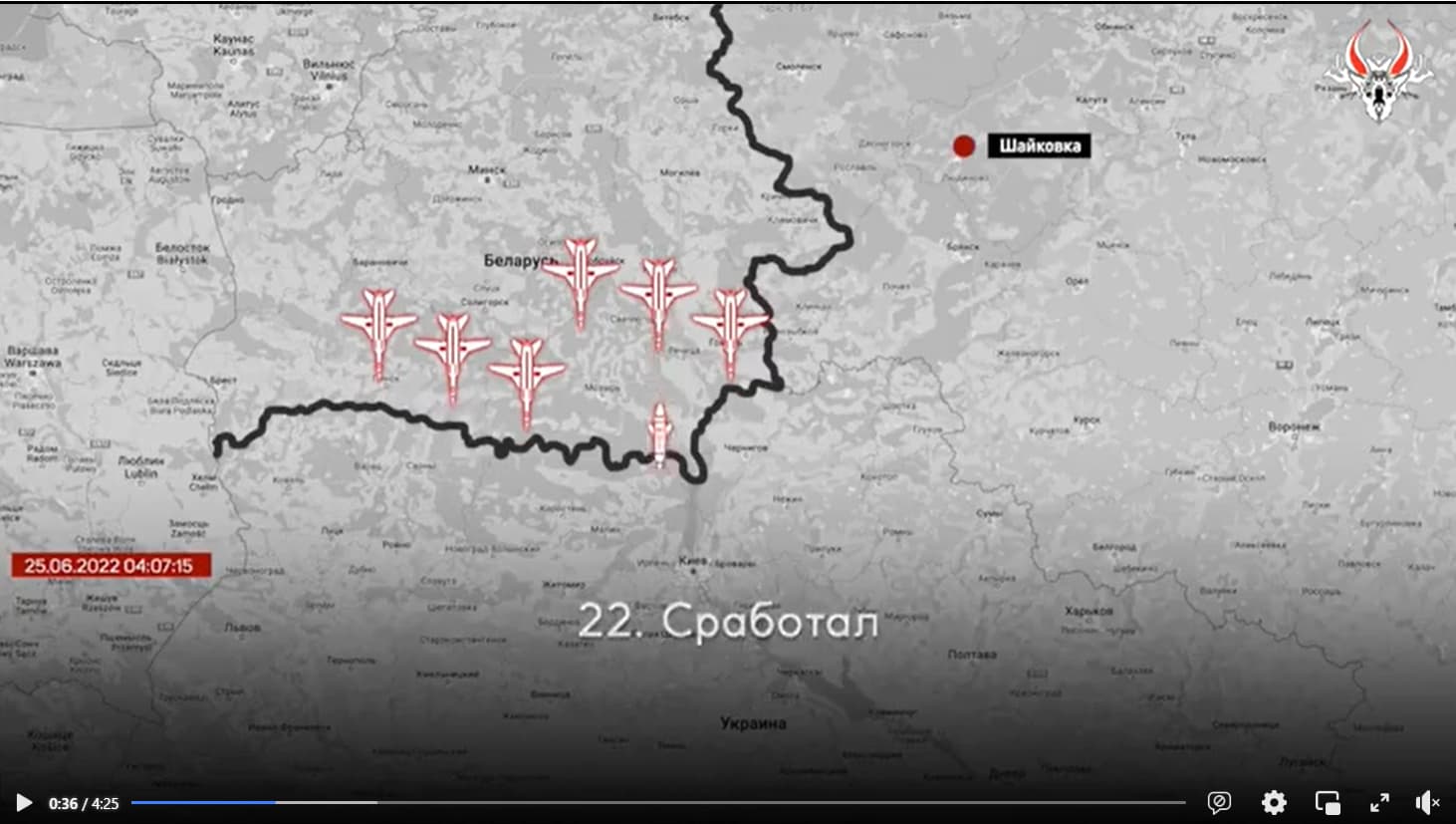 "The scheme used to be as follows: take-off of aircraft from Russian airfields, entry into the airspace of Belarus, approach close to the border with Ukraine, launch of missiles while the plane is over Belarus (so that it is not shot down), U-turn. And then they are also returning to Russia," reported monitoring group Belaruski Gayun.
Read more information about terrorist attack.